welcome to webroc
an interactive web utility for generating receiver operating characteristic (ROC) curves.
Enter one or more data set(s) below (using the + button to add a data set)
Click "Generate ROC curves" to plot your data.
The plotted ROC curves are shown at the right. Below the image are various options which can be used to customize the graph. There is also a button for exporting high resolution plots.
If you'd like an example, click here to load sample data.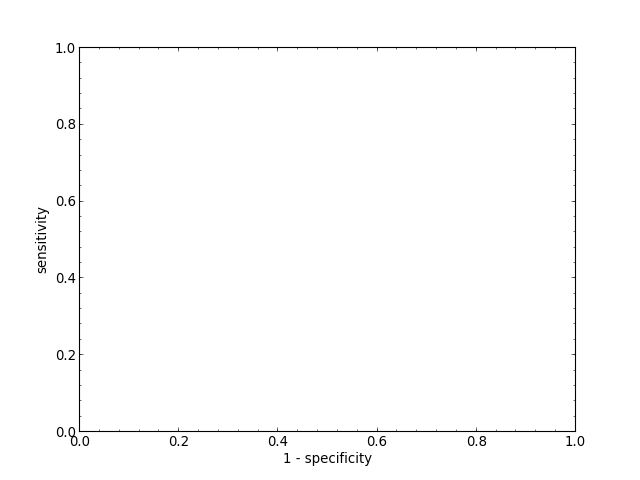 plot
coming soon
plot mode:
All form fields are required.